Oct 12 & 13 – Festa De Nossa Senhora De Fátima
October 12, 2019

-

October 13, 2019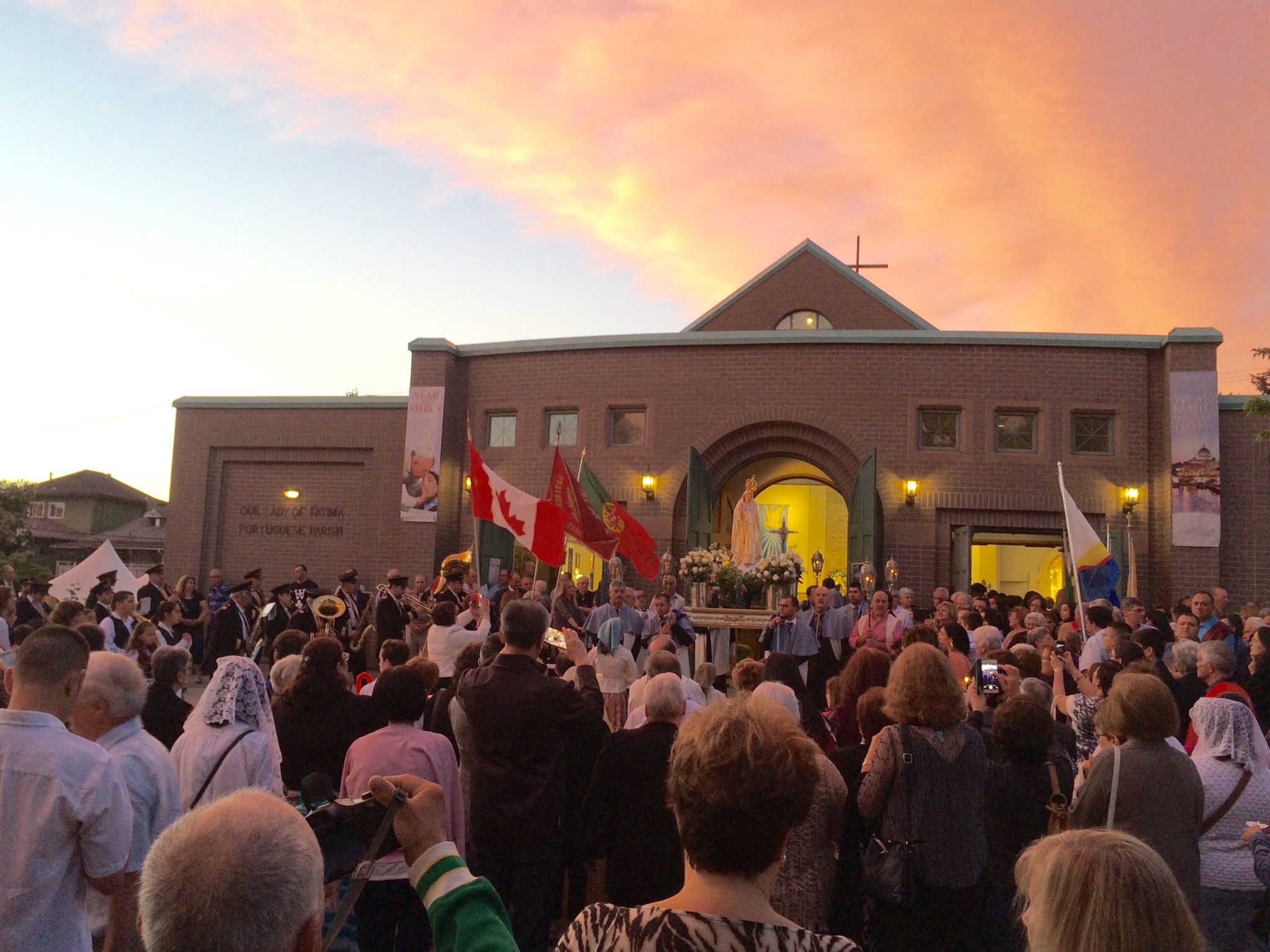 Image Source: Portugal in Vancouver
Celebrate the Festa de Nossa Senhora de Fátima
Our Lady of Fatima Portuguese Parish in Vancouver will be celebrating the Feast of Our Lady of Fatima (Festa De Nossa Senhora De Fátima) on the weekend of October 12th and 13th. The festivities include traditional Portuguese food, a bazaar and folklore dancing, not to mention socializing with family and friends. The event details provided below are subject to change.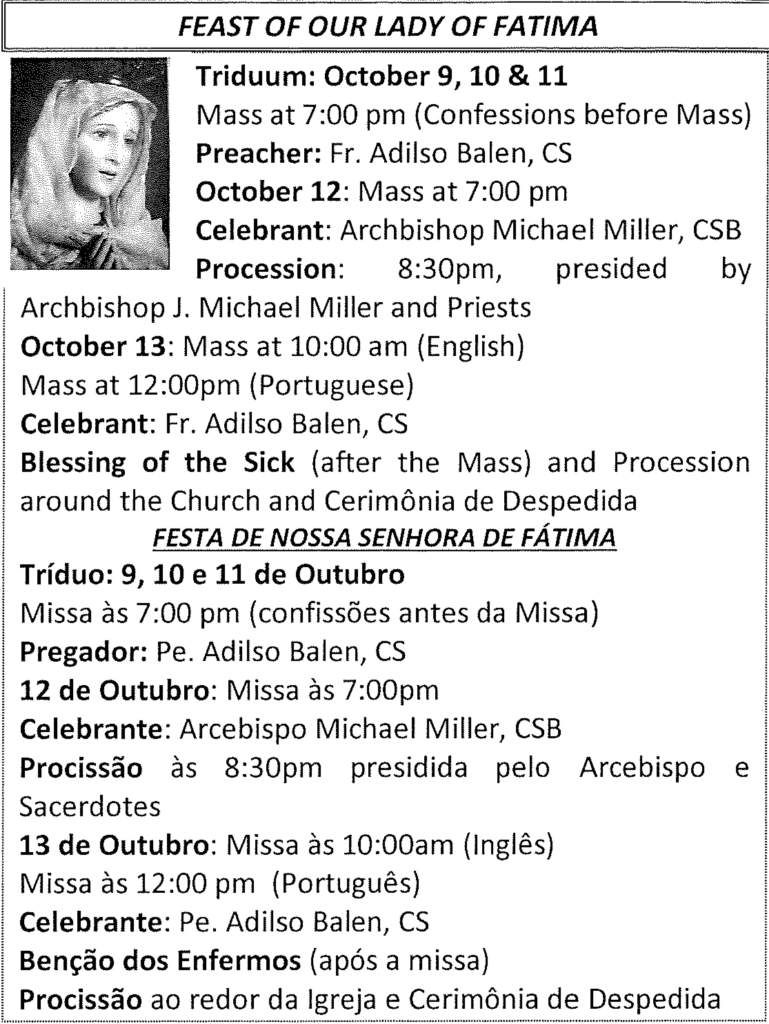 Saturday, October 12
7:00 pm Mass
8:30 pm Candlelight Procession
9:00 pm Social in the church hall.
Sunday, October 13
10:00 am Mass (English)
12:00 pm Mass (Portuguese)
12:30 Social in the church hall
Where: Our Lady of Fatima Portuguese Parish, 1423 East 13th Ave, Vancouver
Website: Our Lady of Fatima Portuguese Parish (Vancouver)
Facebook Page: Católicos em Vancouver