August 29 to September 1 – Festa do Senhor Bom Jesus da Pedra
August 29, 2019

-

September 1, 2019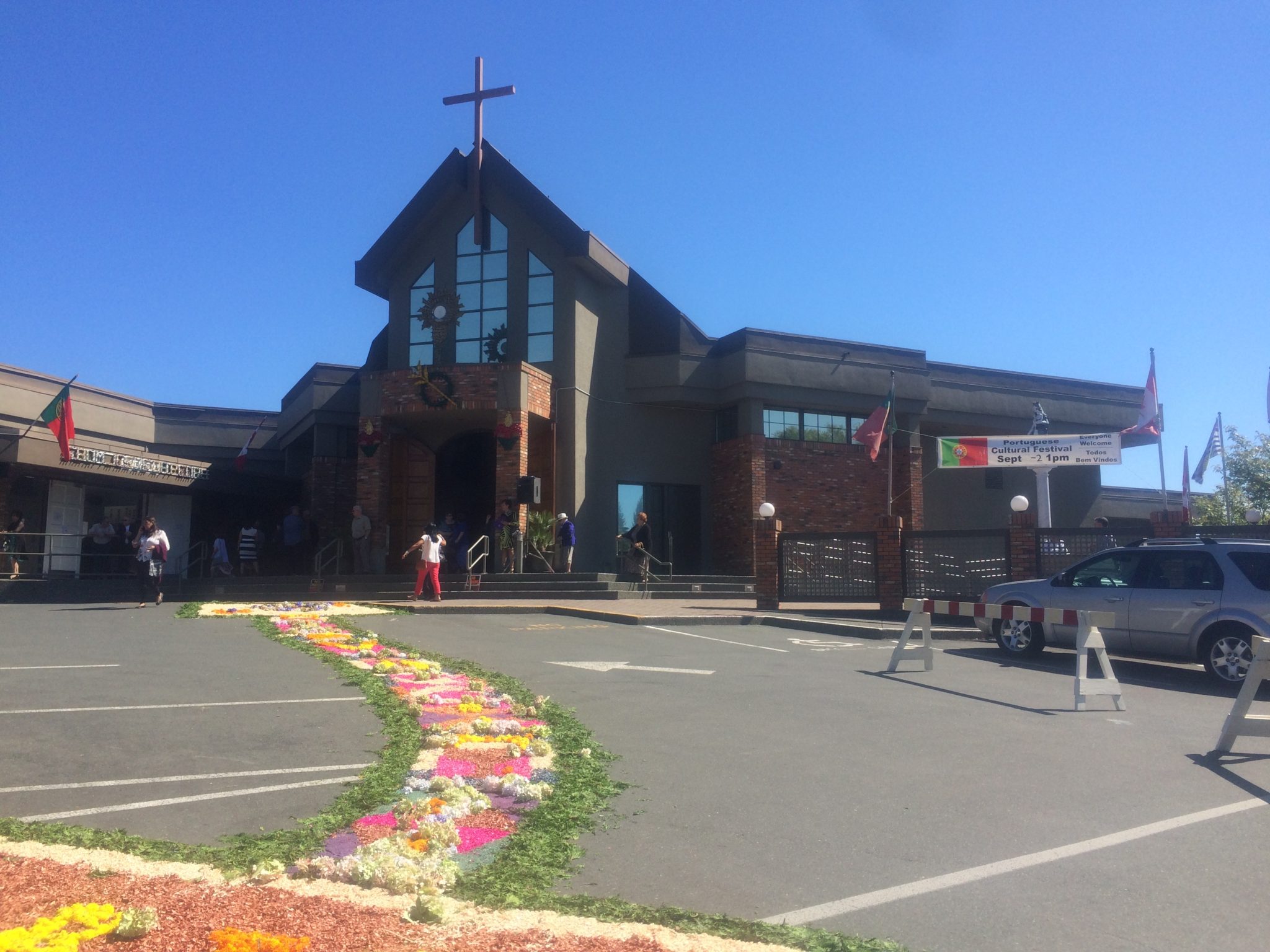 The Weekend of Festa do Senhor Bom Jesus da Pedra
Our Lady of Fatima Portuguese Parish in Victoria, BC is holding a Festa do Senhor Bom Jesus da Pedra from August 29th to September 1st. See the schedule below for complete details.
Schedule:
Thursday, August 29th, 2019
6:00 pm Tridiuum mass
Friday, August 30th, 2019
6:00 pm Tridiuum mass
Saturday, August 31, 2019
5:30 pm Tridiuum mass, starting in the hall with the transfer of the statue, Senhor Bom Jesus da Pedra to the church. Following the mass there will be a social gathering in the hall.  Portuguese traditional food will be served, a bake sale with Portuguese treats, and prizes to be won at the bazaar. Entertainment includes canned music for dancing.
Sunday, September 1
11:00 am -12:30 pm Church Mass, followed by our procession on the street. After the procession, everyone is invited to our hall for traditional Portuguese food, bake sale, and bazaar with prizes.
Where: Our Lady of Fatima Portuguese Parish, 4635 Elk Lake Drive, Victoria
Website: Our Lady of Fatima Festivals & Events (Victoria)