Feb 23 & 24 – Third Annual Malassada Festival
February 23 @ 4:00 pm

-

February 24 @ 3:00 pm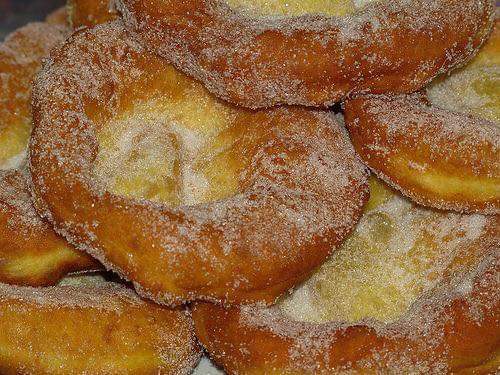 Annual Malassada Festival
It's the third Annual Malassada Festival and everyone is welcome to this 2-day event (times below). Come and enjoy or take home a fresh, homemade Portuguese Donut. 
Menu:
Malassadas $2.50 each
Caldo Verde soup $3.50
Hotdogs and chips $3
Homemade Chorizo also for sale while supplies last
Complimentary Coffee and Tea
When: Saturday, February 23, 2019
Time: 4:00 pm – 8:00 pm
When: Sunday, February 24, 2019
Time: 10:00 am – 3:00 pm
**Pre-Orders for Malassadas**
Mandatory for orders of 6 or more.
Due to high demand, we cannot fulfil large orders the day of, so please pre-order to avoid disappointment.
To pre-order, private message them on Facebook or contact Christina at 250-896-0694
Proceeds go towards the Our Lady of Fatima Festival in May & October.
Thank you for your support!
Contact: Christina at 250-896-0694
Where: Our Lady of Fatima Parish Hall, 4635 Elk Lake Drive, Victoria
Website: Our Lady of Fatima Parish – Victoria
Facebook Event Page: Festival of Malassadas